Secret of the Energy of Tamil Nadu: Secret of the Energy of Tamil Nadu: Wind and Water | Chennai news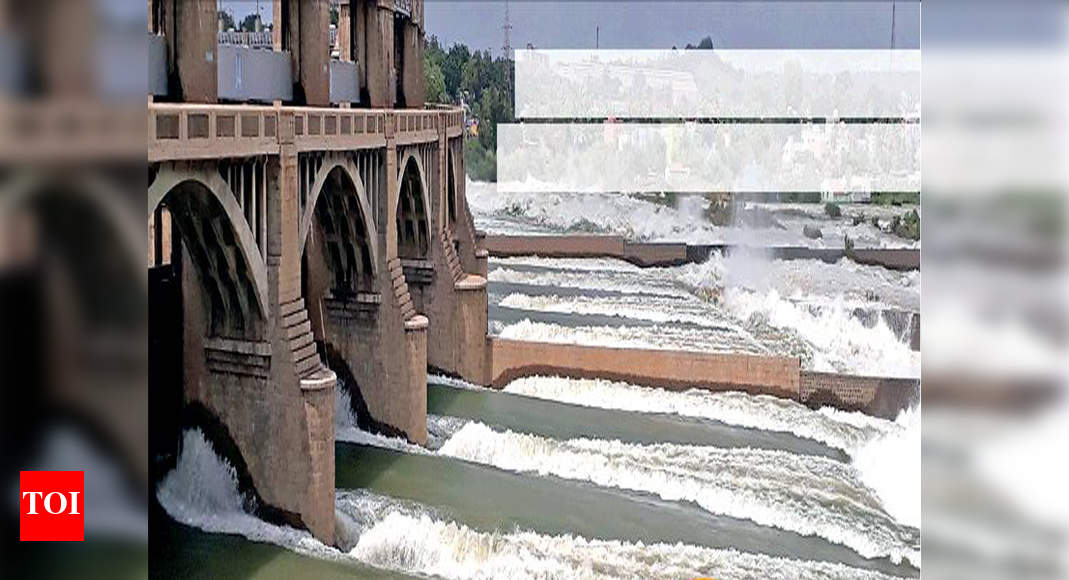 CHENNAI: From a state with a lack of electricity, Tamil Nadu has developed into the country's front runner in terms of installed wind capacity and is therefore also one of the world's leading states, behind only a few provinces in China and Texas in America, as a producer of renewable energies.
A more diversified power generation mix will serve Tamil Nadu better, experts say. "New low-cost solar capital access and extensive repowering of wind projects in Tamil Nadu, a concerted improvement in energy efficiency and reduced transmission and distribution losses should account for more than 80% of the total growth in electricity demand over the next ten years," said Tim Buckley, Director of IEEFA Energy Finance Studies Australasia, in an international study he conducted. By introducing more green electricity, the club will be able to operate profitably and at a lower tariff for consumers, Buckley said.
Wind turbine evacuation in Tamil Nadu this year was the lowest compared to the past three years. The data available at state utility Tangedco show that Discom only evacuated 5,790 million units of wind power between April 1 and August 22, compared with 9,133 million was blamed for evacuating the low wind power, but it did the hydropower generation in this one Year to a record high.
Tamil Nadu has an installed wind power capacity of 8,000 MW, almost 99% of which is in the private sector. The wind power season starts in May and lasts until mid-September. Sometimes it lasts until October. There has been a record evacuation of wind power in recent years and in 2017 the intra-day high was 5,093 MW, but this year it has yet to exceed 5,000 MW. Tamil Nadu is the only state that keeps its thermal units on standby during midsummer, as the state has significant green energy capacities in the form of wind and solar power.
Compared to previous years, the wind power season started late this year. For the past two years, the state tapped wind power in April, but this year wind power generation was low even in May. This has led to a drastic decline in wind power evacuation, power managers say.
Heavy rainfall in the Tirunelveli and Coimbatore districts, which are the main wind catchment areas, affected wind power generation this year. Incessant rain in Kerala had an impact on wind power generation in the adjacent districts of Tamil Nadu.
For Tangedco, wind power is the second cheapest source of electricity after hydropower, at less than $ 4 per unit. By tapping wind power, the state saves on coal consumption.
Wind power producers hope that the coming days will deliver more electricity. "It is still raining today in Valparai and the surrounding areas, which is affecting wind power generation in the region. We are confident that before the end of the season we can cross last year's wind energy use, "said Indian Wind Power Association President K Kasturirangaiyan.
Many wind power producers are small players with less than 1 MW capacity each. They only make some income during this season. "Tangedco has been pending payment for a year. We asked for payment, but only a part was released, "said a wind power producer who did not want to be named.
Meanwhile, Tamil Nadu's hydropower generation was 326% higher between April and July this year than in the corresponding period last year. Although many areas have been flooded due to water spills from dams, Tangedco has been a big beneficiary as its hydropower generation was 1,349 MW in the first four months of this fiscal year, compared to 412 MW last year. Tamil Nadu's installed hydropower capacity is 2,307 MW and most of the hydropower generation capacity is located in the Nilgiris district. Incessant rains in the hills have contributed to higher hydropower generation, which has increased from less than 100 MW to a peak of 1,500 MW.
"Recently, Kundah, Pykara and Kadamparai water pumps have been running for 24 hours due to heavy rainfall in the catchment areas," the official said.
Hydropower projects were established in the early 1960s when the state was solely dependent on this source of electricity. "In the past, hydropower was generated in midsummer from the water saved during the southwest monsoon. But this year we ran the pumps on current income," the official said.