Executive Liability Division of the Great American Insurance Group and secure start of the relationship in a new era of insurance | Messages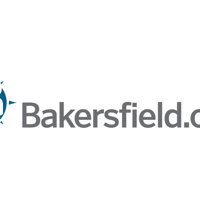 CINCINNATI – (BUSINESS WIRE) – Jan. December 2021–
In partnership with the pursuit of better insurance innovation, the Executive Liability Division of the Great American Insurance Group and Insurtech Assurely today announced an agreement to offer Directors and Officers Liability (D&O) insurance to private companies who raise capital through technology platforms / portals Internet; especially but not limited to those who use the Jumpstart Our Business Startups (JOBS) Act on Regulation Crowdfunding (Reg CF). The TigerMark ™ insurance program protects companies that raise capital and the platforms that support them while providing a strong advantage for their investors.
The agreement of Assurely as Managing General Agent of the Great American Insurance Group paves the way for a new definition of how insurance companies can protect the unique risks faced by parties who raise funds through online portals. Supported by Great American, TigerMark thinks outside the box to create trust and security between issuers, investors and platforms / portals.
"We look forward to working with Assurely," said Jane Kornesczuk, Divisional President, Great American Executive Liability Division. "They provide us with a unique opportunity to participate in the fast-growing segment of small businesses that use technology-driven solutions for their capital raising and insurance purchases."
"For the past two years, TigerMark has helped keep startups and companies looking to raise capital on the Internet safe. With today's announcement, Great American has significantly expanded the program, further realizing the invaluable advantages of TigerMark for internet and technology-based fundraising, "said Ty Sagalow, Co-Founder and Chief Insurance Officer of Assurely. "Companies and projects that raise capital, their investors and the online platforms they support all benefit from TigerMark."
About the Great American Insurance Group
The Great American Insurance Group's roots date back to 1872 when its flagship company, the Great American Insurance Company, was founded. The Cincinnati, Ohio-based Great American Insurance Group's businesses are primarily in property and casualty insurance, with an emphasis on specialty commercial products for businesses. Great American Insurance Company has been rated "A" (Excellent) or higher by the AM Best Company for more than 110 years (the last "A +" (Superior) rating was confirmed on December 3, 2021). The members of the Great American Insurance Group are subsidiaries of the American Financial Group, Inc. (AFG), also based in Cincinnati, Ohio. AFG's common stock is listed and traded on the New York Stock Exchange under the symbol AFG.
About Assurely
Assurely creates and sells insurance products for changing industries and innovative companies. Developed by leading insurance companies, Assurely's savvy team and technology are able to build, deliver, and execute accurate, cost-effective insurance coverage for small and large businesses and marketplaces. For more information on how Assurely is changing the insurance industry, please visit www.assurely.com.
View source version on businesswire.com: https://www.businesswire.com/news/home/20211229005398/en/
CONTACT: Diane P. Weidner, IRC
Vice President, Investor & Media Relations
American Financial Group, Inc.
513-369-5713 Websites:
www.GAIG.com
www.AFGinc.com
KEYWORD: UNITED STATES NORTH AMERICA OHIO
INDUSTRY KEYWORD: PROFESSIONAL SERVICES INSURANCE FINANCE
SOURCE: Great American Insurance Group
Copyright Business Wire 2021.
PUB: 12/29/2021 3:30 p.m. / DISC: 12/29/2021 3:32 p.m.
http://www.businesswire.com/news/home/20211229005398/en
Copyright Business Wire 2021.