Rebecca Marsh, Vice President of Merchants Bank, has a prestigious banking degree – Hamilton County Reporter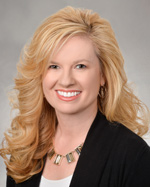 Merchants Bank of Indiana announced that Rebecca Marsh, Vice President and Director of Marketing and Communications, has completed the Sales and Marketing School curriculum at the prestigious Graduate School of Banking at the University of Wisconsin-Madison.
Marsh joined Merchants Bank in 2008 as Information Technology Officer and Director of Marketing and Communications. As the Chief Information Security Officer, she is also responsible for training and testing all internal employees on information security best practices to protect customer information and information assets.
She has maintained her role as vice president and director of marketing and communications since joining the bank, overseeing all advertising design work, corporate events, charitable donations, and more. In this role, Marsh serves as chairman of the company's community engagement program, which includes developing community partnerships, managing corporate sponsorship, aligning employees with local volunteer opportunities, and more.
"I am honored to have attended such a recognized, professional program as the Graduate School of Banking," said Marsh. "The curriculum was very insightful in terms of current sales and marketing trends in the financial services industry, and I am excited to apply this training to my work at Merchants Bank to help our business move forward."
The Sales and Marketing School of the Graduate School of Banking offers bank marketers and sales professionals the basis to combine important topics of marketing and sales management with a fundamental understanding of business banking. Earlier this year, Marsh also graduated from the Graduate School of Banking's Digital Banking School, where she studied headlong the key elements of a bank's effective digital strategy and the key changes that are driving digital banking to success.
In addition to this honorable recognition, one of Marsh's professional awards is his certification as a Certified Financial Marketing Professional (CFMP) by the American Bankers Association (ABA). She also graduated from ABA's Advanced Bank Marketing School in 2018.