Last updated July 18, 2021
Elon Musk changed his profile picture, which featured Elon wearing sunglasses and doge reflections in his sunglasses. This affected the DogeCoin price, which was up 20%.
Elon Musk, CEO of Tesla & SpaceX, known as DogeFather. Recently, DaddyDoge gave a greeting that resulted in a 798 percent increase in the DaddyDoge price. Today he again showed his influence for DogeCoin and proved that he still has a lot of influence in the crypto community for DogeCoin followers.
See also: DaddyDoge Pumped 798.5% Because of Elon Musk Shoutout
Elon Musk recently changed his image and immediately caught the eye because the Doge image was reflected on his sunglasses. Through the picture he tried to show that he is looking at the future of DogeCoin on another high level.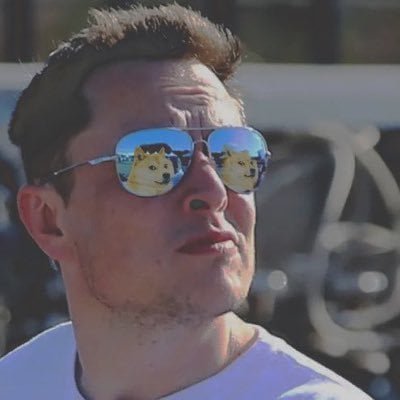 Image from Twitter
After Elon Musk's profile picture update, the DogeCoin price rose by 20%, which is really a huge pump given the current situation in this crypto market.
A few weeks ago he tried to pump DogeCoin badly, but it failed and many experts say that Elon Musk no longer has any influence on the crypto market. But this time Elon Musk proved all these so-called experts otherwise.
Related: Elon Musk was unable to pump DogeCoin or tried to pump another coin
Well that was the pump, so no stability. But it's still up 10.5%, with market prices of $ 0.18981 on Binance (at the time of this writing).
Billy Markus, known on Twitter as "Shibetoshi Nakamoto" and also one of the creators of the DogeCoin coin, shared a meme. Through the meme, Markus tried to compare Elon Musk's influence on the market.
Related: Glamnetic Beauty Brand Accepts Bitcoin Payments