Mortgage application. (Source: Shutterstock)
Credit unions that are successfully tackling the home finance business have tremendous growth potential. To be successful, credit unions must do what many other lenders cannot do effectively: Provide a great borrower experience. Customers have rated their mortgage loan experience low mainly due to poor customer service. Credit unions can do better.
While credit unions have always been known for their excellent membership service, less than 10% of mortgage loans issued each year are sold by credit unions, according to CUNA and the Mortgage Bankers Association. There is certainly much to gain for credit unions willing to not only chase the mortgage market but also process those loans in-house rather than outsource them and own that membership relationship.
Borrowers also have both needs and demands that must be met in order for credit unions to be successful in obtaining mortgages. Borrowers want the process to be simpler and easier for them to understand. You also want the process to be quick.
It won't be enough for credit unions to attract more business if they are unable to engage their borrowers throughout the process. If one borrower abandons the process, everyone loses. The credit union loses mainly because much of the money spent on closing the loan has already been used up by the time the application goes to the underwriting review. Too many loans fail to cross the finish line and that costs credit unions money.
Implementing better marketing strategies can dramatically improve pull-through rates, and many credit unions are putting them into production today. The bottom line is that credit unions are much better equipped to help their members tackle the mortgage process than many other lenders.
After all, making money on mortgage loans requires that the credit union operate efficiently. This applies to the origination process, but also to post-closing, quality control, secondary marketing and, if the credit union retains the rights, to servicing. Efficiency adds cost levels to the transaction. This is counteracted with the right technology. Automation cuts costs.
What does management have to consider in order to be successful here? There are five key elements that credit union management should focus on in order to build a thriving home finance business.
1. Differentiation
Studies show that consumers feel that all lenders look essentially the same. They offer most of the same products from the same aftermarket investors with pretty much the same prices and fees.
Credit unions that want to be successful in mortgage lending need to think about ways to differentiate themselves in the eyes of their members. There are many ways to do this, but it will be very effective to approach it from your existing financial services partner's perspective. Research by Accenture has found that the mortgage share of the majority of credit unions is less than 5%. That's a lot of mortgage deals waiting in your own membership base. Key steps to differentiating your credit union from other mortgage lenders include:
Create an existing member mortgage program with a streamlined application;
Install a fully integrated origination fulfillment system to increase conversion rate and improve the overall mortgage loan process; and
Offer an educational course to new home buyers or partner with a nonprofit organization.
2. Response speed
Today's mortgage borrowers submit loan applications to more than one mortgage lender. If so, research suggests that they tend to reach out to the first company to respond to their request for information. Credit unions that use marketing automation have a real advantage here, but it is important that all employees are trained to respond quickly to a member's request for information on a new mortgage. This seems like an easy thing, but most mortgage lenders do a bad job.
Use marketing automation to automatically respond to website requests;
Train all loan officers to react quickly and keep track of the metric;
Crosstrain member service staff to provide basic mortgage loan information; and
Use marketing automation to send leads from other departments to mortgage lending.
3. Membership service
One of the reasons why customer satisfaction is so low in the home finance business is the complexity of the transaction. The typical borrower may not understand much of what the business entails and will sign most of the required information without reading it. You can leave the final table manipulated. In home finance, customer service is largely in hand and provides training. When borrowers understand what they are signing, they have less regrets. This translates into higher customer satisfaction levels that will be reported after the loan is taken out. Credit unions don't have a lot of competition here and can make a real difference by:
Create a new mortgage welcome pack to be sent to each new applicant;
Training loan officers to provide a "things that are going to happen" checklist for borrowers;
Use marketing automation to set up frequent information updates for borrowers; and
Maintaining business referral partners by demonstrating good member service.
4. Teaching material
Borrowers typically spend a lot of time researching online before they can apply for a home loan. Credit unions looking to gain more mortgage business should anticipate this by providing / offering training materials on the branch, on the website and to members via email. If the borrower needs to look elsewhere for credit information, they will likely apply elsewhere. If the credit union already has a relationship with the member, it makes sense to provide that member with the information they want. When they do this, they greatly improve their chances of safeguarding the member's business.
Use pre-made marketing messages and educational content for borrowers;
Create simple brochures that explain the mortgage process;
Respond quickly when borrowers request information online; and
Use member activity tracking to know when a member is shopping.
5. Status updates
Most lenders close only a fraction of the loans for which they are applied for. With many lenders, half of the borrowers will abandon the process before the loan reaches the closing table. And this applies to stores that have been pre-approved to close. Enforcement is a critical success metric that credit unions must monitor if they are hoping to do well here. To keep members informed during the formation process, it is important to provide frequent status updates. This can be challenging as loan officers typically focus on the next borrower as they process the loan, but marketing automation can make this easier.
Like any product or service offered by a credit union, the mortgage loan requires focus and energy. There are a number of requirements that must be met in order to be successful. Loan technology coupled with marketing automation makes much of this work easy, allowing the credit union staff to focus on the customer's needs throughout the process.
In fact, we've found that lenders using a single, unified platform for mortgage loan integration and management, point of sale, and fulfillment, like our new Origence ™ mortgage loan platform, are far more successful and up to 40 % Increase in productivity and up to 75% higher pulling power.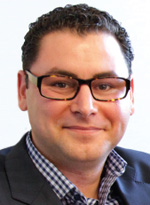 Jeff Shood
Jeff Shood is President of CU Direct's Intuvo Member Engagement Platform. He can be reached at [email protected]