Wendy and Scott began to separate when she moved from home and married. While enjoying the early stages of motherhood, Scott went a completely different path and began mingling with the wrong crowds. However, they always stayed in touch.
Scott married and had two children of their own, but the marriage unfortunately only lasted five years before he divorced in 2000.
Ian and Margaret Settree were found dead on December 3, 2014. Source: Wendy Robinson (supplied).
After Wendy finally returned to Cobar, Wendy said her brother was struggling to pay his rent or to support himself, so he moved back in with his parents – and then the family's problems really began.
When Wendy noticed some worrying traits in her brother, including whipping and even delusions that convinced him he was dating great movie stars like Penelope Cruz and Olivia Newton-John, Wendy tried repeatedly to persuade him to get help – before she finally signed him up to a rehab program. He only stayed there 10 months before checking himself out.
"I always told my kids that he had two personalities," said Wendy. "With all the counseling he had, he was only told that he was depressed, which I find bizarre."
While Wendy was concerned about her brother, his changed behavior had a devastating effect on her parents in particular.
"Mom always wondered what she did wrong – many tears were shed," recalls Wendy. "And papa had enough in the end. There were small comments from him about how he felt like a prisoner in his own home. "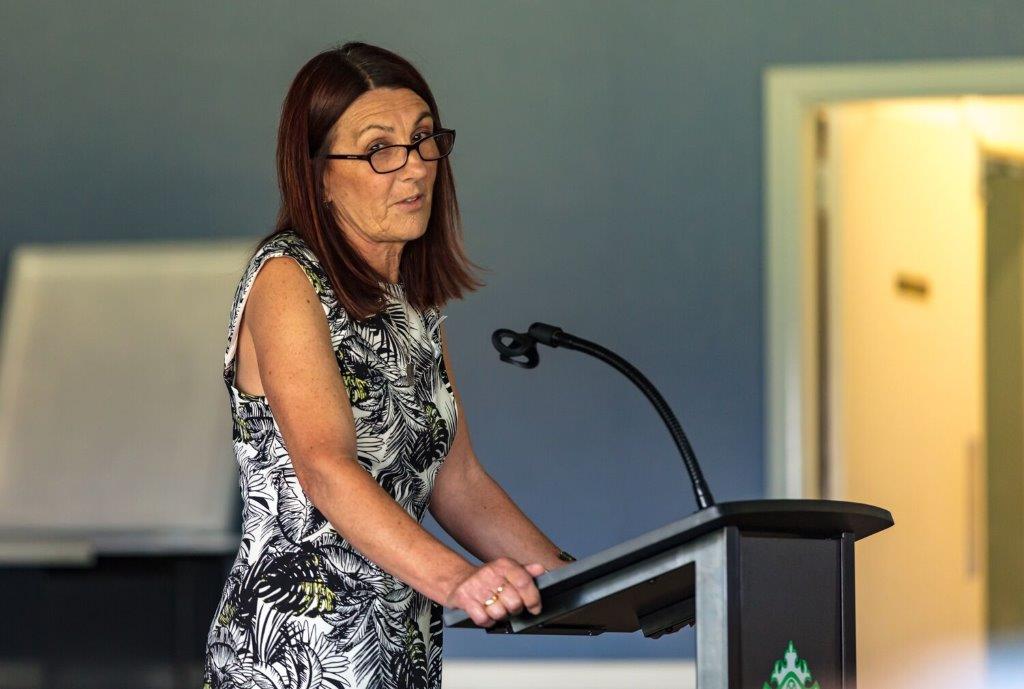 Wendy Robinson is campaigning for a change in the law. Source: Wendy Robinson (supplied).
Wendy was particularly worried just days before her parents died when she was on the phone with a relative when she remembered telling them, "I have this terrible feeling that something bad is about to happen." However, she admitted that although she was worried, she never imagined him killing her.
"Towards the end he had no friends, he sat in the pub all day staring at people. So many people talk about his scary, lost eyes, "she said.
Remembering the night she died, Wendy said she considered visiting her parents earlier that evening but stayed home an early night instead. But only 10 minutes after falling asleep, the doorbell woke her.
"I jumped up and looked out my bedroom window and I could see the police car," she said. "I ran to the door and said, 'Please don't tell me it's my children'. she [the policewoman] said, 'Where are your children?' I said 'Canada, USA and Perth'.
"She said, 'No, it's not your children, it's your parents'. Immediately I said, 'What did Scott do?' and she said, 'He shot her'.
"Well, I just went to pieces. After that it's really strange, it's like your whole world is collapsing, your heart is torn out. I was walking up and down my living room and it was blurry, it was the strangest feeling.
"I landed on my hands and knees on the floor and cried. I must have thought at some point that you were still alive because I asked, 'Are you in the hospital?' And she said, 'No, I'm sorry, you are gone'. It was terrible."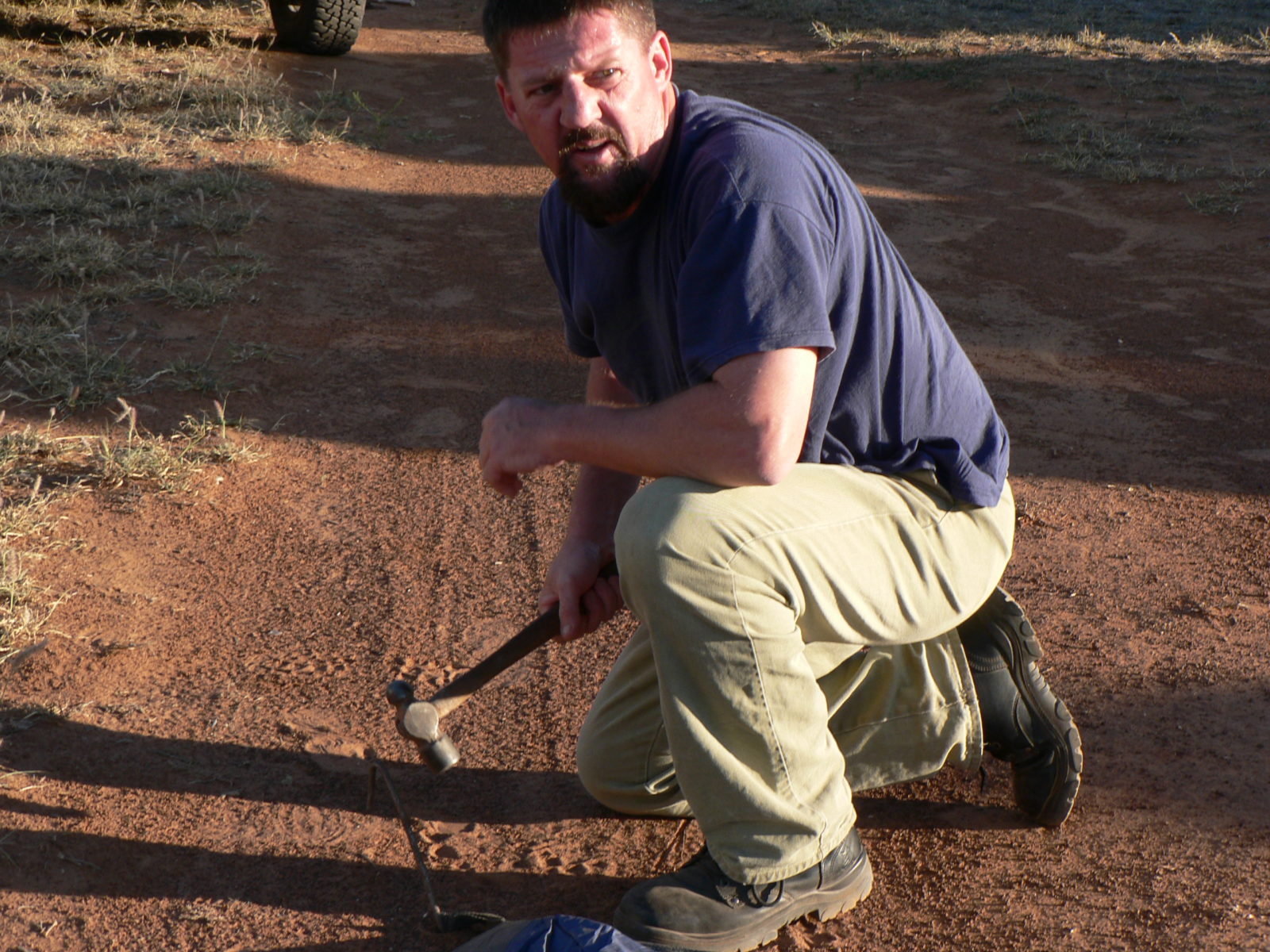 Scott Settree was found not guilty of mental illness. Source: Wendy Robinson (supplied).
Her parents' funeral took place shortly thereafter, and one of Wendy's fondest memories is watching her children carry the coffins.
"As I say this, tears roll from my eyes as I remember two coffins being carried on either side of the pool," she said.
It was a week after her death that Wendy found out exactly what had happened when police investigated the incident and worked to get a confession from her brother – something that didn't happen until a few weeks later.
Wendy was told that the tragedy was sparked by an argument over an expensive bottle of wine her brother had stolen from his parents – just the latest in a long line of items that he had apparently taken away without permission.
"Dad was swimming and when he came back he said to Scott, 'Well, the bottle of wine you took with you, I want you to pay for it.' They had an argument about it and Scott tried to choke Dad on it, "Wendy claimed.
"At the same time, Mom came out and apparently said something like 'That's it, I've had enough, pack your bags and get out of here.' He went to his room … Unaware that he had a loaded gun. And he took it out and when he turned around, mom was standing there and he shot her.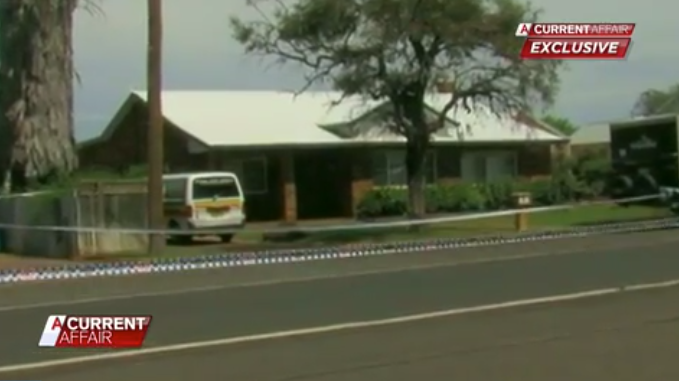 The couple were killed in their own home. Source: Channel 9 / A Current Affair.
"Then apparently Dad came in and saw what had happened, turned around and pointed the gun at Dad. The neighbors heard Papa scream, "No, no no," and the next thing he did was shoot Papa. In Scott's interview, he said it was about 10 seconds in between. "
Wendy eventually decided to watch her brother's police interrogation for herself to see if he was telling the truth.
"The police asked him, 'How did you feel after that?' and he said, 'I felt relieved and free,' "she recalls. "I had to sit there and look at everything … He always described his life in such a way that he has no freedom, always has to do what mom and dad wanted him to do, but that's completely wrong."
It sparked a protracted murder trial in which two psychiatrists declared Settree a paranoid schizophrenic. As a result, he was found "not guilty of mental illness" – although he admitted on an official admission form that he had fatally shot his parents.
During the legal battle, Wendy began to learn that should her brother receive that particular verdict, he might still be entitled to half of his parents' estate because he had escaped criminal conviction.
In fact, just months after her brother was convicted in a mental health correctional institution, Wendy had to go back to court to try to have her brother withdrawn from her parents' will.
While she eventually won the case, she was also ordered to pay legal fees and billed a total of $ 250,000, with part of the estate going to her brother for "his maintenance, education and promotion."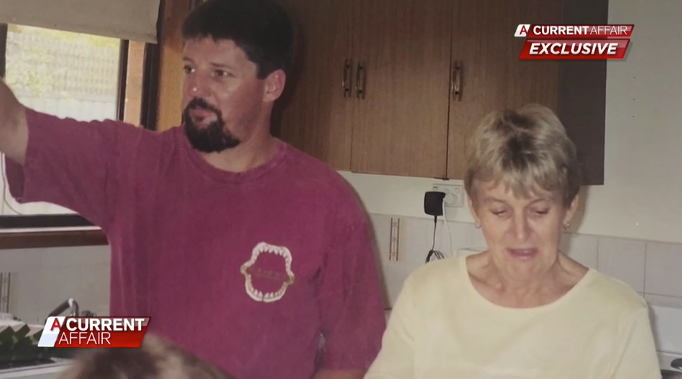 Scott Settree lived with his parents before he killed them. Source: Channel 9 / A Current Affair.
Wendy is now fighting for a change in the law to change the words "not guilty of mental illness" to "guilty of mental illness". She has been in talks with NSW Attorney General Mark Speakman for months and is hoping for a positive outcome later this year.
"We understand the side of mental illness, we understand, but they are still guilty of the crime – no one else did," insisted Wendy.
Speakman has confirmed that it is working to change the wording and issued a statement on Starts at 60 A spokesman said: "The attorney general has spoken to Ms. Robinson at least once about the wording of the verdict, 'not guilty of mental illness'.
"The deliberations on the most appropriate means of describing a judgment for a criminal offense of a person with mental illness will continue. It is expected that this revised judgment will better recognize that the defendant was involved in the offensive behavior. "
Speakman previously added in a statement: "The wording of the judgment will be amended to recognize that the accused committed the crime, but they are not criminally responsible for the serious effects of their cognitive or mental health impairment."
Wendy also hopes to keep fighting to ensure that people like her brother also have criminal records, and is pushing for changes to Section 11 of the Forfeiture Rule to make it easier for someone to forfeit their rights to an inheritance.
She has not seen her brother since August 2016, when the trial ended – and has no intention of doing so.
To learn more about Wendy's legal battle and campaign to change the law, visit her change.org page here.
Do you remember that story back then?