Mohave Mortgage prides itself on offering exceptional home loans and extremely competitive mortgage rates in Lake Havasu City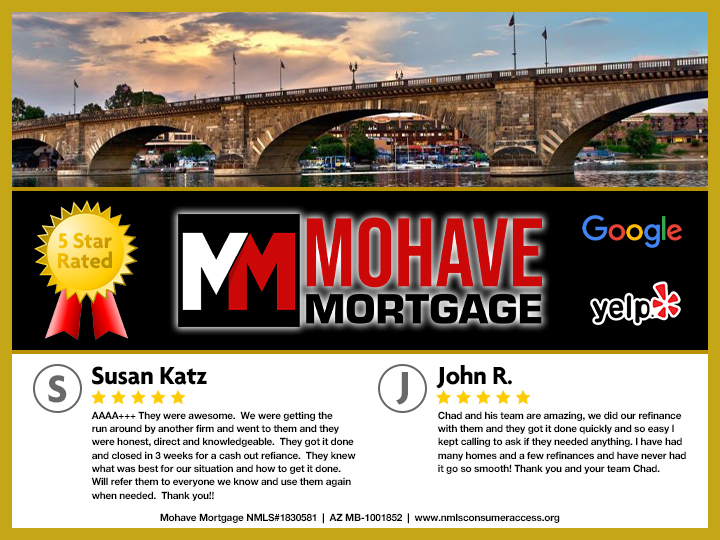 Lake Havasu City, AZ – Buying a home can be intimidating for a first-time buyer. There are many factors to consider when deciding on the right loan program and lender. Knowing your options and comparing mortgage rates is important, and Mohave Mortgage is here to help you with that process.
Mohave Mortgage is a locally owned and operated company that has connected Lake Havasu City homebuyers with exceptional loan programs and lenders for years.
An expert in the mortgage industry with years of experience working with major retail mortgage lenders, Mohave Mortgage Founder and President Chad Hansen saw the need to offer a more personalized approach to services that helps borrowers make informed decisions without them to lose overview. .
Many homebuyers just don't have many options when dealing with large lenders or inexperienced mortgage loan officers. Many of these companies use automated loan applications that are submitted to multiple lenders and that don't provide much guidance to the borrower during the approval process. Needless to say, the turnaround time can at least be long and tedious.
Chad Hansen founded Mohave Mortgage to fill that void. Chad and his team at Mohave Mortgage understand these concerns and work with their clients every step of the way to ensure the process goes as smoothly as possible. "Our job is to connect customers with the best loan programs and lenders and get to the finish line of funding as quickly and smoothly as possible," he says.
Chad and Dawn Hansen, VP of Marketing at Mohave Mortgage, have been fascinated by the Colorado River and desert since childhood. Their families spent much time in the Lake Havasu City area.
Together they explored the community and fell in love with it. So it was an easy decision for them to make Lake Havasu City their permanent residence. Since then, they have dedicated their business to helping other potential homebuyers realize their Lake Havasu City dream home through Mohave Mortgage.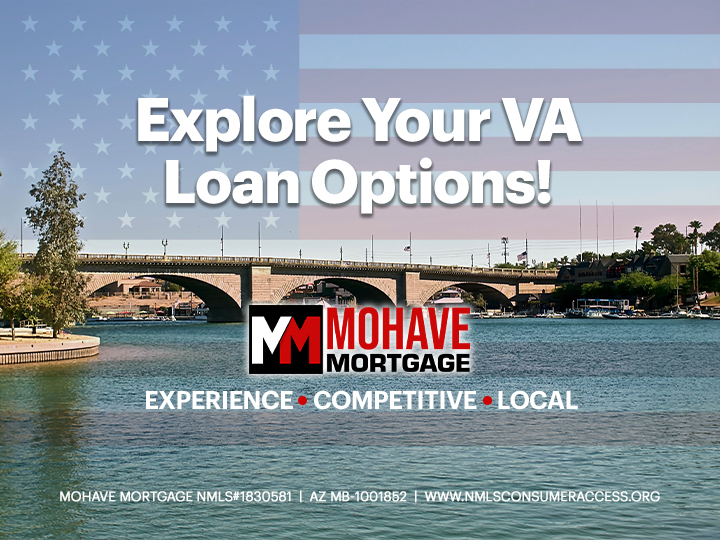 Access to a reliable Lake Havasu City mortgage broker can save borrowers time and money while also giving them the freedom to focus on buying or refinancing their favorite home. And that's what drives Mohave Mortgage!
The Mohave Mortgage team are passionate about their work and are happy to help first-time buyers as well as seasoned borrowers get great home loan deals. "Our team strives to offer every customer an incomparable service from the first contact through to completion," says Dawn Hansen, VP of Marketing, proudly. "At the core of our business, we believe in the power and responsibility to work for the customer first. Nobody cares more about their financial goals than we do. "
With Mohave Mortgage, borrowers have an experienced team of professionals to guide them through every step to ensure a smooth and efficient lending process. Whether you're buying a vacation home, negotiating better terms to refinance an existing loan, or buying a first home in Lake Havasu City, no one understands the local mortgage industry better than the experts at Mohave Mortgage.
The secret of Mohave Mortgage's success lies in their experience and integrity. They understand that not everyone knows the complicated details involved in selecting a loan program and applying for a mortgage. They enjoy educating their clients about the options available and helping them choose a program or lender that suits their needs.
Whether it is a conventional first time home loan, a variable rate mortgage, or a VA loan, Mohave Mortgage offers extremely competitive mortgage rates in Lake Havasu. This, coupled with first-class customer service, makes the entire process of obtaining credit easy and hassle-free. Refinancing a mortgage or getting a new loan to finance a home has never been easier.
Get exceptional mortgage rates and quality customer service by working with Mohave Mortgage today! Visit them at 387 S Lake Havasu Ave, Lake Havasu City, AZ 86403, or schedule a free consultation by phone at (928) 288-2691. To learn more about how Mohave Mortgage can help you with your home financing, visit http://mohavemortgages.com NMLS # 1830581
Media contact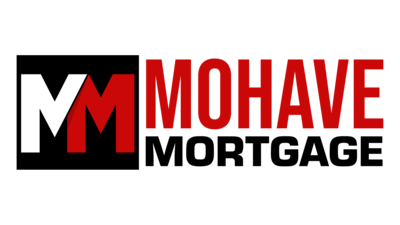 Company Name
Mohave mortgage
Contact name
Chad Hansen
phone
(928) 288-2691
Address
387 Lake Havasu Avenue
city
Lake Havasu City
state
THE
country
United States
website
https://mohavemortgages.com/