The US Department of Energy is investing $ 6.2 million in promoting hydrogen for power generation from turbines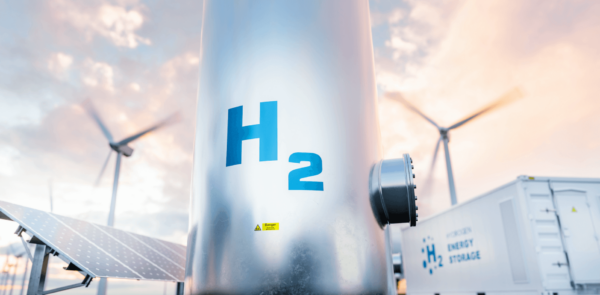 The US Department of Energy is investing $ 6.2 million in promoting hydrogen for power generation from turbines
The US Department of Energy (DOE) has allocated $ 6.2 million to university-led projects promoting hydrogen as an efficient gas in turbine-based power generation.
With the funding announced on Wednesday (May 12), the projects will increase the reliability, efficiency and performance of hydrogen, reduce CO2 emissions and advance the Biden Harris government's goal of 100% clean electricity by 2035 .
Continue reading: The Biden-Harris administration aims at low cost hydrogen production
The eight projects, supported by the DOE Office of Fossil Energy's University Turbines Systems Research (USTR) program, will examine fundamental scientific challenges and applied engineering issues related to improving the performance and efficiency of pure hydrogen-powered combustion turbines are.
Each project is led by a faculty member or principal researcher and involves a solid commitment from PhD students.
Universities include: Georgia Tech, the University of Central Florida, San Diego State University, and Purdue University received two installments, Ohio State University, University of California, Irvine, and University of Alabama.
Jennifer Granholm, Secretary of Energy, said, "Our economic competitors are serious about using carbon-free energy from hydrogen, and so must the US.
"Congress has entrusted DOE as America's premier science funder. We are proud to invest in the brilliant scientific minds of our nation's university system who help ensure that every American has access to reliable, carbon-free energy . "
You can read more about each university project here.
Hydrogen under Joe Biden's clean energy plans for the US
New US President Joe Biden's promise to respond immediately and ambitiously to the climate was music to the hydrogen industry as the sector prepares to drive a clean energy and environmental justice revolution in the country.
Biden's Build Back Better plan is a national effort aimed at creating the jobs needed to build modern, sustainable infrastructure now and ensure a just future for clean energy.
Biden is expected to make an accelerated investment of $ 2 trillion with a plan to deploy those resources in his first term. Some of these will be used for innovation and dramatic cost reductions in critical clean energy technologies including renewable hydrogen.
Would you like to continue reading? Click here.